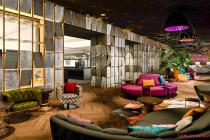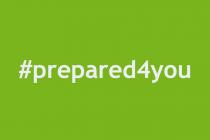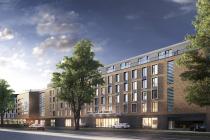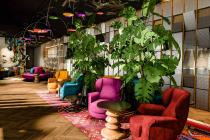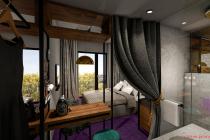 Select
Distances
Düssedorf International
7.7 km
Contact
me and all hotel duesseldorf-oberkassel Eröffnung 2021
eine Marke der Lindner Hotels & Resorts
Hansaallee 1a
40549 Düsseldorf
More in Düsseldorf
Meeting Rooms & Combinations
Co-Working Area 1
Size: n/a sqm

n/a PAX

n/a PAX

n/a PAX

n/a PAX

n/a PAX
Co-Working Area 2
Size: n/a sqm

n/a PAX

n/a PAX

n/a PAX

n/a PAX

n/a PAX
Description
Glitzernd und bunt bis zum Horizont

Weil es so schön ist, tun wir es nochmal: Düsseldorf bekommt ein zweites me and all hotel ♥ Direkt am Belsenplatz - Pole Position in Oberkassel ♥ Magic ♥

We will go linksrheinisch in die Hansaallee 1a, direkt zum Belsenplatz. Hier gibt's dann 249 Zimmer mit kunstvollen Bädern und intelligentem Raumdesign - 190 Business (1 mit Pantry), 43 Superior (28 mit Pantry), 16 Superior Studios (alle mit Pantry). Optimale Bedingungen für kreative Denk- und Arbeitsprozesse warten auf Euch UND unbedingt eine Lounge. Eure Lounge ♥ Euer Wohnzimmer in Oberkassel.

Hier fallt Ihr vom Hotel direkt ins Leben: Kneipen, Bars, Restaurants, Läden, Lädchen, öffentliche Verkehrsmittel, alles da und vor der Tür. Man ist in knapp 15 Minuten am Hauptbahnhof.

Wie alle me and all hotels, wird auch das me and all düsseldorf - oberkassel ein Greensign Level 4 Hotel, in dem Nachhaltigkeit, Energieeffizienz und Umweltschutz gelebt und gepflegt werden. Wir nutzen zu 100% Naturstrom, sind eng verdrahtet mit unserer Region und entwickeln unser Nachhaltigkeits-Management kontinuierlich weiter, damit Euer CO2-Fußabdruck bei uns so sparsam wie möglich ist.