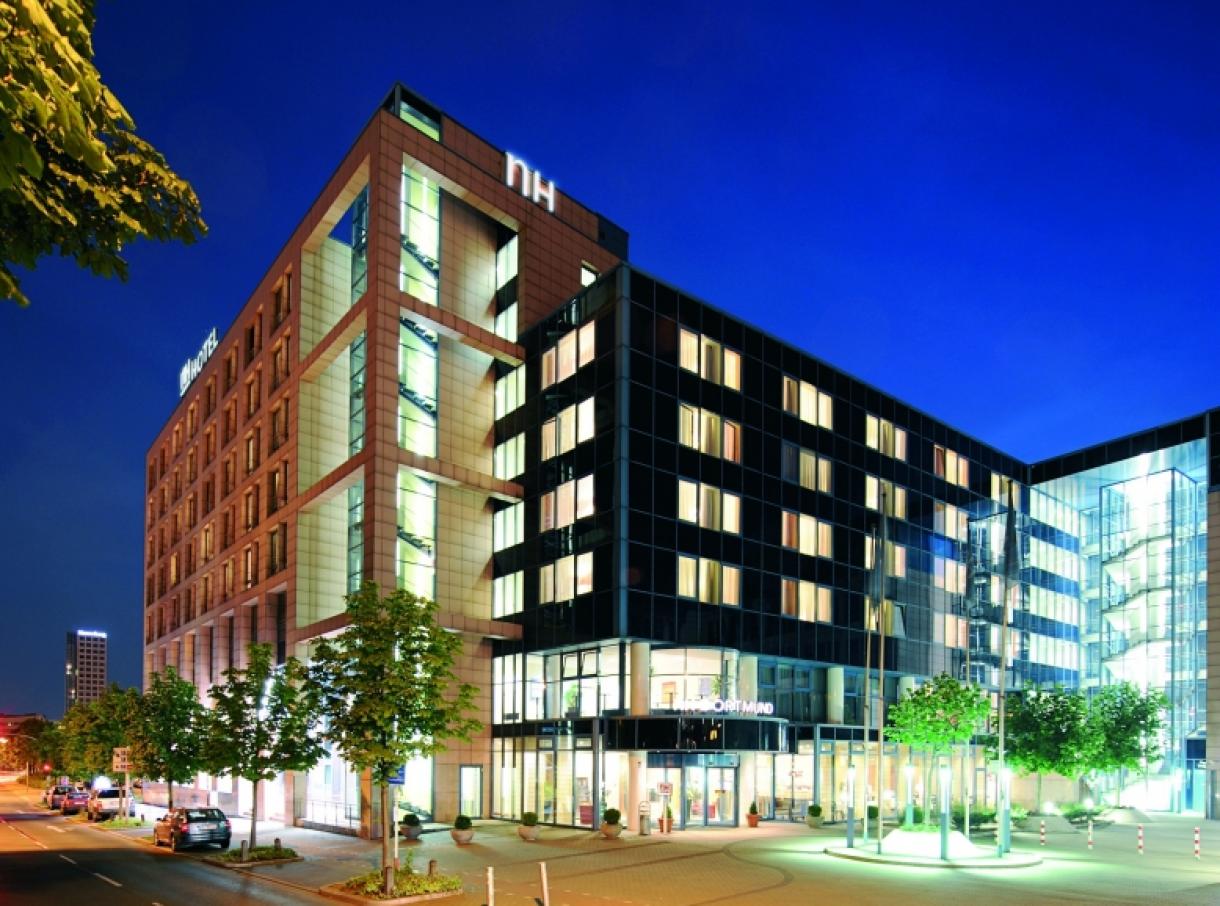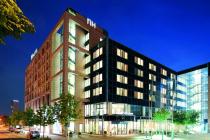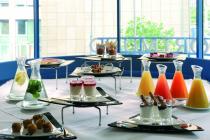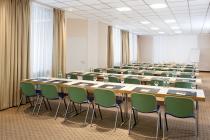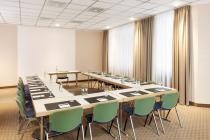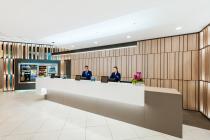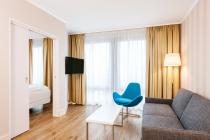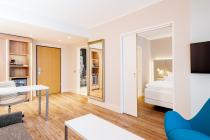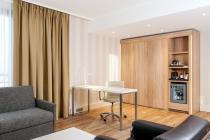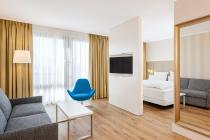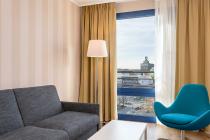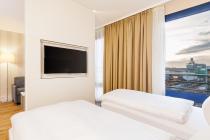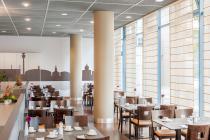 Meeting Rooms & Combinations

18 PAX

25 PAX

35 PAX

0 PAX

16 PAX

18 PAX

25 PAX

35 PAX

0 PAX

16 PAX
Buffalo & Leeds
Size: 100.00 sqm

36 PAX

50 PAX

70 PAX

0 PAX

36 PAX
Description
**Welcome to NH Hotel Dortmund**

At NH Hotel Dortmund we uniquely combine comfort and design. We strive for excellence to meet our guest's highest expectations. All of our 190 rooms are modern and elegantly furnished. All beds are extra-large with thick and cosy innerspring mattresses that have been custom built for the NH Hotel Group. With enhanced cushioning you have a fresh and better start to the day. We would like for you to feel at home.


*Centrally located and easy to get to*

NH Hotel Dortmund is right in the center of town, within walking distance of the main train station and the shopping area. You can reach us comfortably and quickly either by car, taxi or public transportation. In our parking structure we provide sufficient hassle free parking for you.

*High-tech conference rooms*

Whether you are organizing workshops, meetings, or corporate events our 2 elegant conference rooms are equipped for up to 90 guests and possess the most modern and reliable communication technology. We would like to take care of you and make sure everything works effortlessly and smoothly - from WIFI to the flexible layout of the rooms. We value and facilitate communication on all levels and will be delighted to help and advise you further.


Our personal event manager and our expert service manager will be happy to assist you with tailor-made solutions. Be confident that our professional and first class business team will tend to your requests before or during your meeting. We would like to see you with smiling faces!
During coffee and lunch breaks we offer your guests delicious homemade food. NH Hotel Dortmund is the perfect place for a memorable event!

*We want you to feel at home*

We would like to meet your individual needs on the highest level and exceed your expectations.

Spend some exclusive personal time relaxing in our fitness areas. After an eventful or stressful day you will be happy to explore our sauna, steam sauna or gym.

An elaborate and tasteful breakfast will help you start a new day. We serve our buffet daily with a large variety of juices, bread rolls, yoghurts, cheeses and fruits as well as hot prepared dishes. If you check out early, please notify our staff and we will prepare an early bird breakfast for you.

Our Open Bar is available whenever you need it 24/7 - 365 days a year. Tasty, refreshing and high quality products make it an ideal choice - be it for a quick lunch, midnight snack, a treat, or to grab something eat & drink on your way. There´s something for everyone's mood!

*Other requests?*

• Spacious rooms
• Free WiFi
• Parking Garage
Wellness
*Give your body a treat*

Our spa area welcomes you daily.

*Get ready to relax and try our sauna. Alternatively you can also just chill out in the relaxing area.*
Promotions
Für jede Veranstaltung die passende Pauschale
Unsere Tagungspauschalen Meetings & Events sind unsere Leidenschaft.
Ob Kongress, Jubiläum oder Produkteinführung – bei uns sind Sie an der richtigen Adresse.
Wählen Sie einfach eine unserer fünf Tagungspauschalen und buchen Sie ganz flexibel die passenden Add-ons dazu.
Schon ab 10 Personen.
Valid 19/07/2022 - 31/12/2023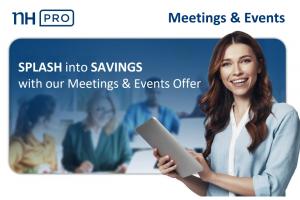 10% discount on your group revenue // 10% Rabatt auf Ihre Gruppenrechnung
Get 10% OFF your final total net group revenue*
Book your event prior to October 31st 2023, and host it between November 1st 2023 and March 31st 2024.

UPGRADE YOUR MEETING WITH THESE ADDED VALUES
- Complimentary Premium Wifi in Plenary room
- Flexible Terms & Conditions
- Group rates accessible three days Pre & Post of your event
- Sustainability Offset Program

To qualify, your event must have a minimum of 5.000 Euros/USD in Total Revenue Spend. Mention Promo Code 'SPLASH' when placing your request.

*Guest Rooms, Meeting Room Rental, F&B and in-house contracted services.
Valid 13/09/2023 - 31/10/2023